Shunt capacitor banks, also called filter banks, are widely used in transmission and distribution networks to produce reactive power support.
ABB's capacitor bank protection is used to protect against faults that are due to imposed external or internal conditions in the shunt capacitor banks. Internal faults are caused by failures of capacitor elements composing the capacitor units, and units composing the capacitor bank. Other faults inside the bank can be a flashover within the rack (short circuit over a single or multiple series groups of units of the same phase) and rack phase-to-phase and phase-to-earth faults.
External power system conditions, such as overload, cause stress to capacitor banks. For example, overvoltage caused from the combined effect of sustained overvoltage and increased levels of harmonics create an overload situation. The purpose of the protection scheme is to limit the effect of overload to a safe and acceptable level, and to prevent the abnormal system conditions from damaging the shunt capacitor bank by disconnecting it in case of a loss-of supply condition.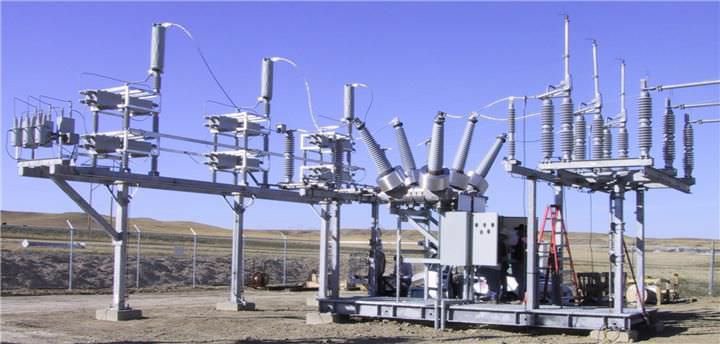 REV615 for Capacitor Bank Protection and Control
REV615 is a dedicated capacitor bank protection and control relay for protection, control, measurement and supervision of capacitor banks used for compensation of reactive power in utility and industrial power distribution systems.
Compact and versatile solution for utility and industrial power distribution systems with integration of protection, control, monitoring and supervision in one relay.
Extensive range of protection and control functionality for H-bridge, double-Y-connected and single-Y-connected capacitor banks and feeder cables as well as for harmonic filter circuits.
Product benefits
Ready-made standard configurations for fast and easy setup with tailoring capabilities
Withdrawable plug-in unit design for swift installation and testing
Large graphical display for showing customizable SLDs, accessible either locally or through an easy-to-use web-browser-based HMI
Extensive life-cycle services
Product features
Capacitor bank overload and unbalance protection, non-directional overcurrent and directional earth-fault protection, voltage- and frequency-based protection and measurement functionality
Current-based unbalance protection with compensation for natural unbalance as well as current-based switching resonance protection for capacitor banks
Optional arc protection and high-speed outputs
Supports IEC 61850 Editions 1 and 2, including HSR and PRP, GOOSE messaging and IEC 61850-9-2 LE for less wiring and supervised communication
IEEE 1588 V2 for high-accuracy time synchronization and maximum benefit of substation-level Ethernet communication
Supports Modbus, DNP3 and IEC 60870-5-103 communication protocols