ABB offers its new vacuum circuit breaker with servo motor actuation up to 38kV, 2500A, 31.5kA and 150,000 operations to support needs in steel manufacturing.
VD4-AF is an all-in-one compact device with synchronization, continuous monitoring and precise control of its own mechanical and electrical performances.
Boosting steel industry management by increasing the lifetime of assets and reducing operating costs, the newly released VD4-AF1 is the first medium-voltage (MV) circuit breaker with servomotors, enabling precise drive control and true inrush free transformer switching for applications up to 38kV.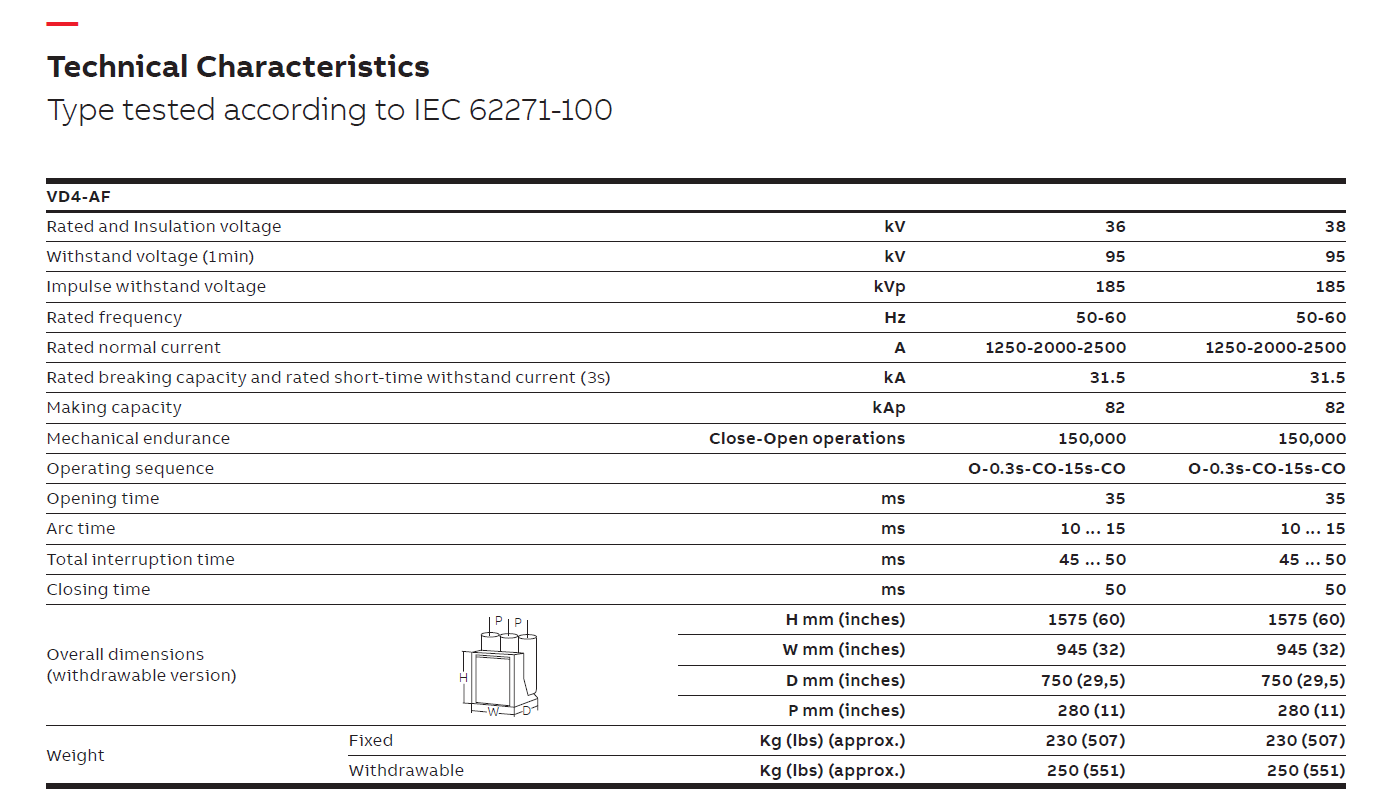 It also improves asset protection and maximizes output by extending equipment life by more than 10 percent over three years and allows up to 5-to-10-times higher endurance than the market standard.
Steelmaking is one of the most severe applications for any circuit breaker, due to the rigors and extreme processes in an electric arc furnace. Such extremes can impact the health of the transformer and the assets of the plant, causing costly maintenance, downtime and reduced plant efficiency.
The new all-in-one compact device means that the equipment previously required to resolve the challenges of the environment are no longer needed, leading to significant cost and space savings in plants that usually suffer from heavy equipment costs.
"With a firm focus on designing safety into our products, the new features of VD4-AF1 reduce the risk of equipment failure and protect site operators. Smart monitoring and diagnostic features will also enable customers to benefit from improved analytics that provide our customers with visibility into the health status of their circuit breaker. These are just some of the features we introduce to ensure that we improve customer experience through safe, smart and sustainable solutions", said Matteo Caiti, Global Product Group Manager, Control and Protection Products and Services for ABB.
The VD4-AF1 solution protects the transformer by eliminating current and voltage transients (negative events that harm the electrical circuit) which can happen during transformer switching, through an embedded sensor. As such, the VD4-AF1 offers continuous predictive health indication and accurate synchronization with network voltage, to control accuracy and precision of the electrical current passing through the furnace while reducing risk of component failure and enhancing safety.
In addition to the technical capabilities, the VD4-AF1 is designed with a draw-out, roll-on-floor construction, to be combined, if required, with ABB indoor enclosures, allowing a faster and easier integration or replacement operation in the steel industry.
Please contact with us for detailed information about VD4-AF1 circuit breaker.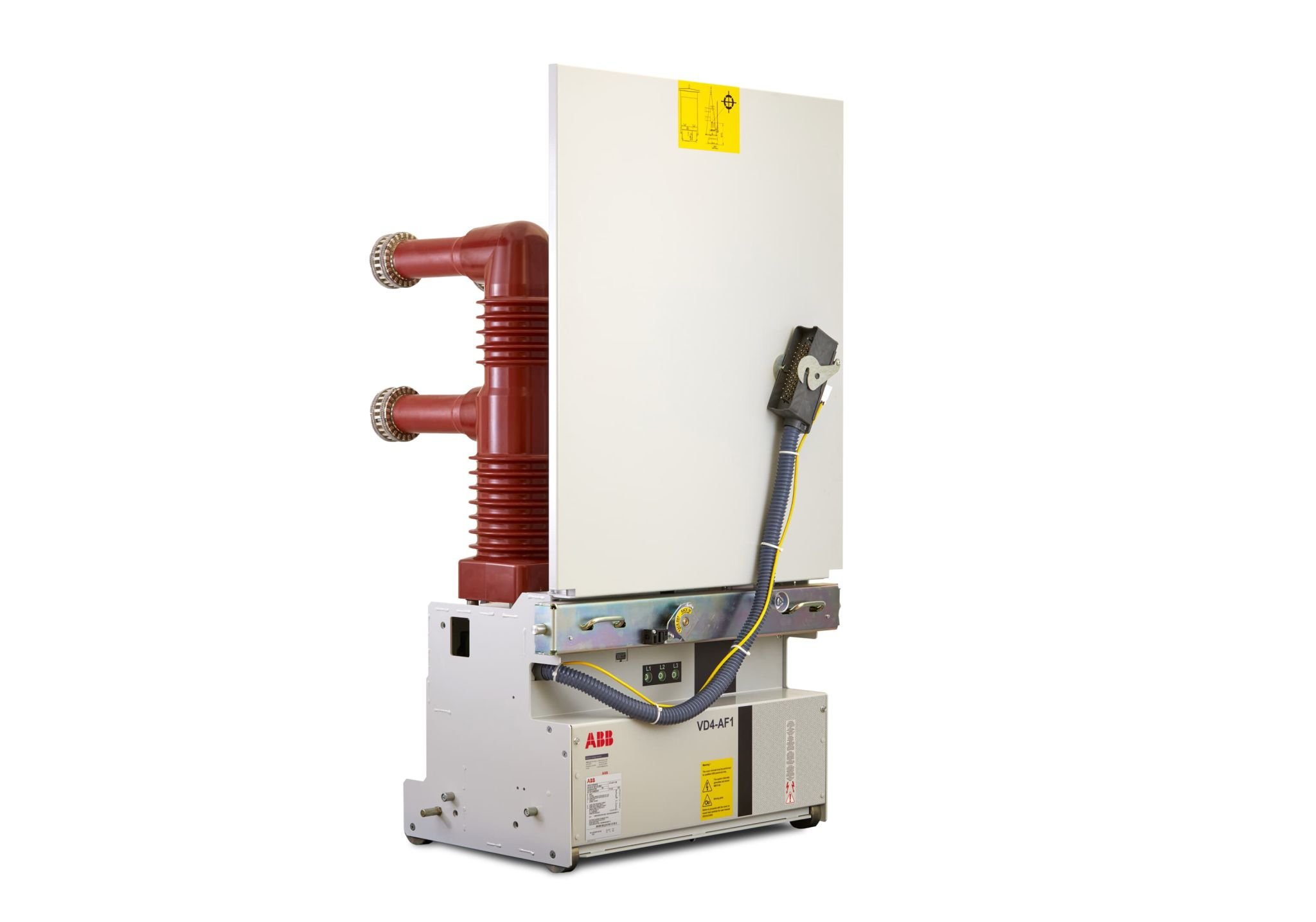 Key benefits:
Up to 5-to-10-times higher endurance performance than the market standard, including predictive health indication

Elimination of inrush limiting reactors and resistances, leading to significant cost and space savings

Cost saving by as much as 20%, using same ratings, same interfaces of existing MV substation thanks to optimized footprint equivalent to standard distribution breakers

Reduced total cost due to elimination of process downtime for breaker overhaul

Fast and reliable support thanks to ABB's global availability

Assets optimization having both circuit-breaker and transformer switching devices in one single solution

Enables increased lifespan of transformers by more than 10% in e.g. 3 years

Overall reduction of hazards due to improved protection set-up, specifically increasing accuracy during switching operation

Eliminated compensation losses up to 10% while increasing power quality
Key features:
Embedded advanced diagnostics

Up to 38 kV, 2500, 31.5 kA

150,000 maintenance-free and noise-free operations